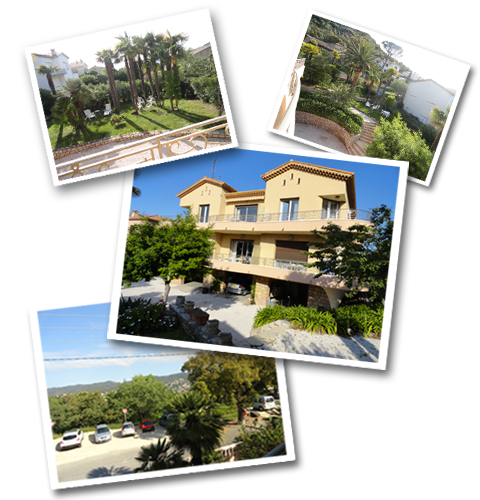 Discover our Apartments
Villa Panorama
offers two, one bedroom apartments and one large studio, all facing south,
overlooking the Esterel mountains and the Mediterranean sea
. All the apartments have
individual entrances
and
private garages
within the building. They are all classified in the 3-star furnished category.
You can relax in one of the villa's
three private gardens
, enjoy the sun, calm atmosphere and nature.
Washing facilities (washing machine and hand wash basin) are available in the villa.
Water and electricity costs are included
in the rental fees.
Extra parking spaces are available
in front of the villa. (free of charge)
Detailed descriptions of the apartments :